Viper Auto Security
Security and Sound Systems is an authorized Viper Auto Security Systems dealer in Hawaii. Viper Auto Security Systems offer state-of-the-art theft deterrence and convenience options.
Choose Your System
Choosing a Viper System is easy. To start, think about what kind of remote (the keychain remote you'll carry with you) you want. Viper offers one-way or two-way remotes. One-way remotes have basic functionality and will allow you to arm and disarm your alarm. Two-way remotes are more advanced and communicate with the system (transmission range permitting). This will allow the system to page you via the remote if the alarm is triggered and show system status. Additionally, Viper offers enhanced 'long-range' models that allow you to control your alarm from longer distances.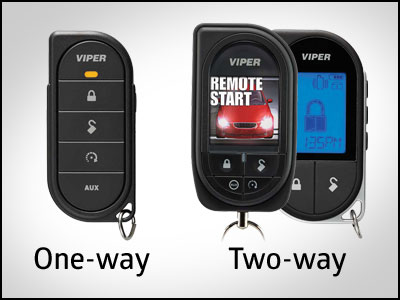 Choose Your Options
Next, you'll need to decide what kind of options you want for your alarm. We install Viper Systems with the following standard options:
Starter kill - If alarm is triggered, the system disables the car starter
Door switch - If a door is opened when the system is armed, the alarm will trigger
Trunk switch - If the trunk is opened when the system is armed, the alarm will trigger
Shock sensor - This will detect a shock or impact to the vehicle and trigger the alarm
Viper security and convenience can be enhanced with optional upgrades. There is an additional cost for these upgrades and the costs will vary. Some features like smart phone integration may also require service subscription fees.
Remote start
Tilt sensor - If the vehicle is tilted when the system is armed, the alarm will trigger
Hood switch - If the hood is opened when the system is armed, the alarm will trigger
Glass breaking sensor - Enhances break-in detection
Alarm horn honk - Added horn makes triggered alarm much louder
Rear window sensor (for pick-up trucks)
Bed cover switch (for pick-up trucks)
Bed shock sensor (for pick-up trucks)
Viper is also proud to offer Smart Start for select alarm models that will allow you to control and communicate with your Viper system via your iPhone or Android smart phone with the Smart Start app.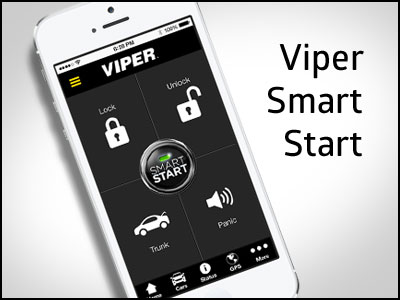 Make An Appointment
Call us today at (808) 947-8799 to schedule an appointment. Typical Viper installations take three to four hours and require an appointment. We require a $100 deposit to reserve the appointment. The deposit is applied toward the purchase.
Visit Security and Sound For more details about a new Viper Security System. Our staff will be happy to help you with questions and select the best options for your needs. We've been installing Viper Security Systems in Hawaii for over twenty years. You can trust Security and Sound with your Viper Security System.